ServerMania 0.98 released!
Posted: 27 Oct 2008 20:27
Last Update : 26/10/08
:
ServerMania 0.98
released!
Here is the main changes :
- Fixed : Warmup setting was not properly saved with cup mode.
- Fixed : Vista access rights issue by using user special folder if necessary.
- Updated : "ShowAllOpponents" setting changed to new format (since 2008-06-10 dedicated server).
- Updated : Server name field now accept up to 75 caracters.
Added : "RoundsForcedLaps" game settings for Cup and Team modes.
- Added : Ladder min/max server limit configuration settings support.
- Added : Hide FAST Window option.
- Added : Possibility to create a game or spectator relay server.
- Added : Support of "Allow spectator relay" game server option.
- Added : New missing file downloader and software update system.
- Deleted : Do not use Easy Update system any more.
- Deleted : Do not use ini file for user settings any more (using new xml file).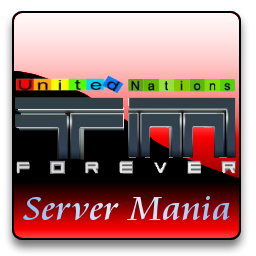 To be used with last dedicated server (+ game Fix) : 2008-10-07
PS : If you've tried beta 0.97.x version, the automatic update might not run properly (error message at the end and no automatic launch). The update should be successful anyway.