Hey there,
I recently reinstalled TMNF on Steam so I can access it from my Steam library. But every time I start the game using the "Play" button, instead of directly starting the game, Steam shows me a small
window looking like this :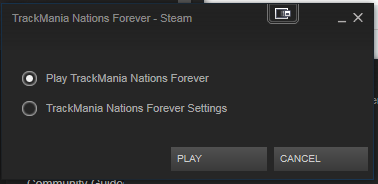 I'm not sure, but I think it might be possible to set a launch condition that can bypass this
with this Steam option :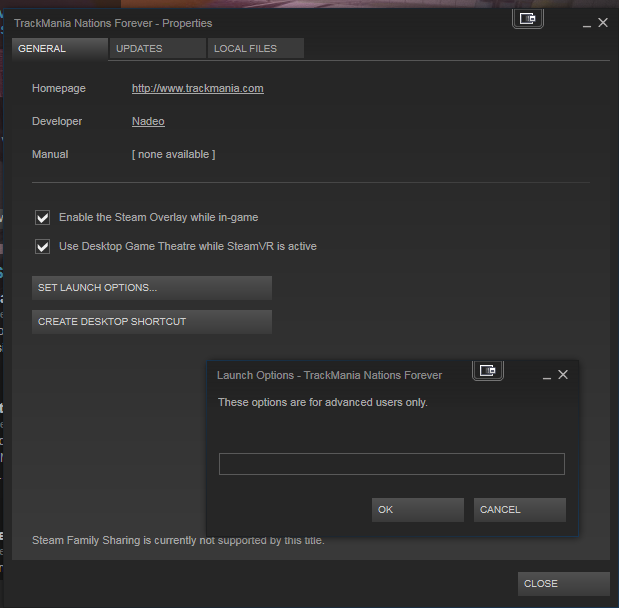 But I have no idea how I could do this, and neither if it is even possible.
I know this is not a very problem, but when you have to confirm this
every time you want to play old school TM, you start to get more and more angry.